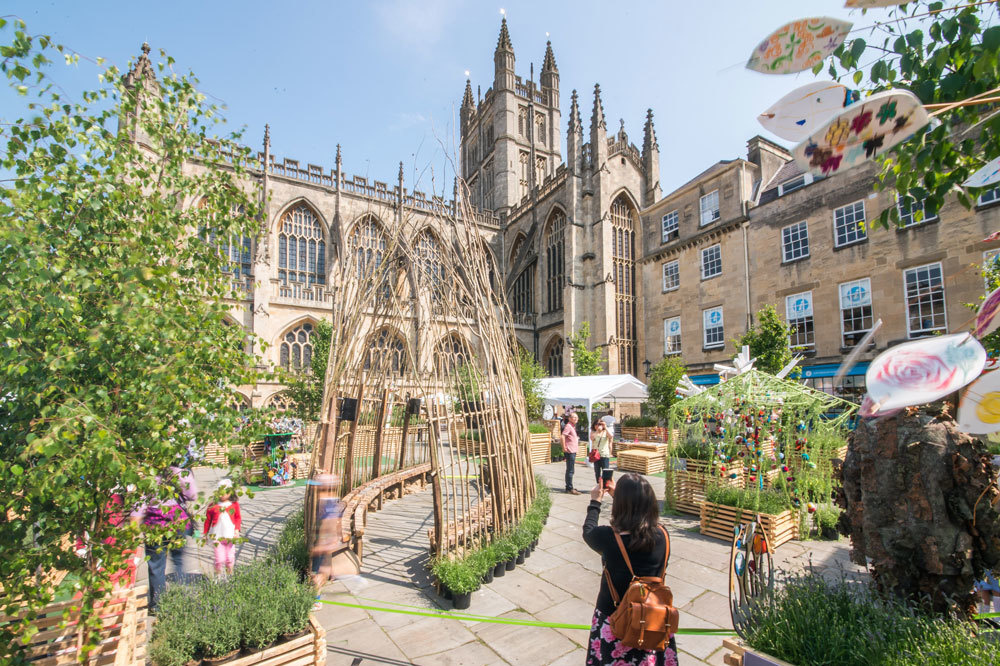 20th Mar 2017
Andrew Grant to present at Bath Festival
Andrew Grant, director of landscape architect Grant Associates, will join fellow Bath based designers Piers Taylor and Peter Clegg to present a seminar about the city's future as part of The Bath Festival.
Future Living in Bath, which takes place 5.30pm, 22 May 2017 at the Assembly Rooms, will discuss the challenges and opportunities that face the UNESCO World Heritage City.
Andrew along with architects Piers Taylor of architect Invisible Studio and Peter Clegg of Feilden Clegg Bradley Studios will consider how landscape and architecture can contribute to the reimagining of the city as a forward looking and vibrant place.
The seminar is one of around 130 events that together form The Bath Festival - a new, ten-day, multi-arts festival from 19-28 May 2017.
Kicking off with Bath's biggest night of free music Party in the City, The Bath Festival supersedes the Bath Literature Festival and Bath International Music Festival.
Headline names at the new event include TV cook Mary Berry; authors Sir Salmon Rushdie, Margaret Drabble and Fay Weldon; politician Ed Balls; and Herbert Blomstedt conducting the Philharmonic Orchestra.
To book tickets for Future Living in Bath or to find out more about The Bath Festival, please click
here
.