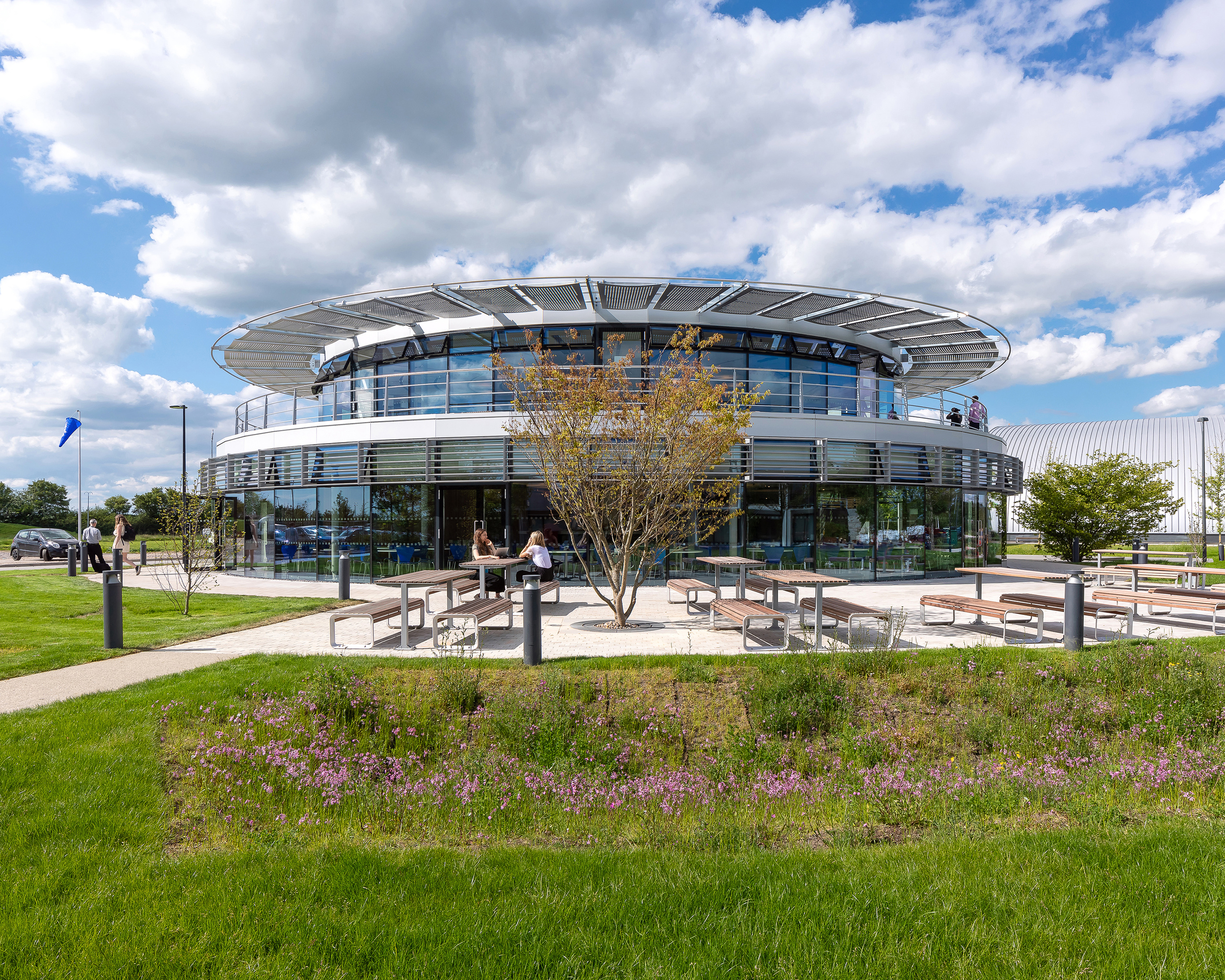 Dyson Institute of Engineering and Technology
Malmesbury, UK
Working with Wilkinson Eyre Architects we were appointed as Landscape Consultants to prepare landscape concept proposals for the new Institute of Engineering and Technology which is an extension of the current Dyson campus located north of the historic town of Malmesbury, Wiltshire.
The site is being developed to set residential accommodation pods and an associated communal building for engineering students who will undertake work experience at the Dyson Campus. The landscape response therefore must carefully consider these users' needs, connectivity and the function of the available space. The landscape setting plays an important role in creating a relaxing environment for students to unwind after the working day and create a sense of home rather than an extension of the more corporate campus character. The landscape setting can also inspire the thought process and the landscape concepts explore the interweaving and interlocking of the built form into the landscape, therefore embracing the relationship of the individual with the natural world and the relationship between internal and external space.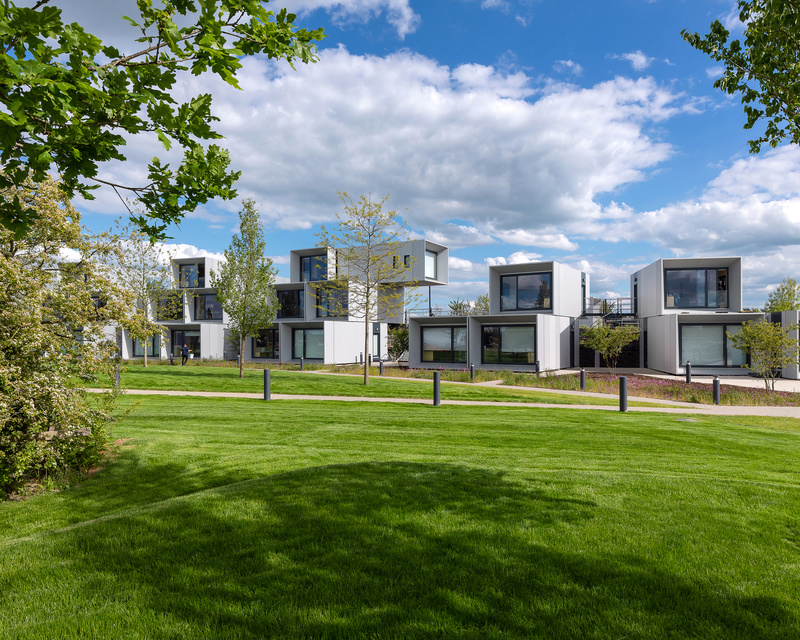 Photography by Peter Landers
The triangular shaped site is bordered by an existing woodland belt to the south which provides both a sense of enclosure and wildlife habitat value to the site. The design intent is to build on this woodland habitat and invite it into the site to create the atmosphere of an English woodland with its varying scents, textures, light, shade and seasonal interest. The textures and informally of the woodland ground plane contrast with the contemporary and sleek feel of the modular housing pods. Feathery tree canopies scattered through the woodland bank provide scale, enclosure and habitat opportunities.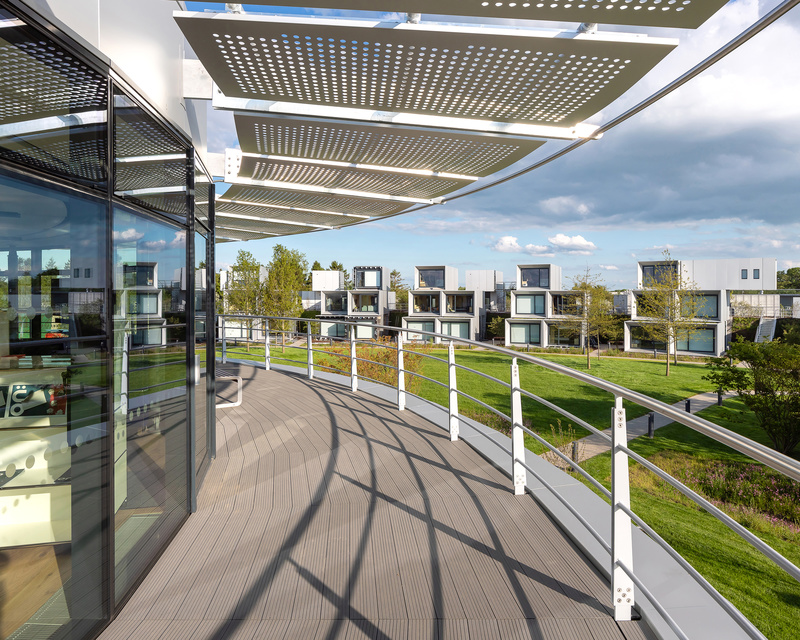 Photography by Peter Landers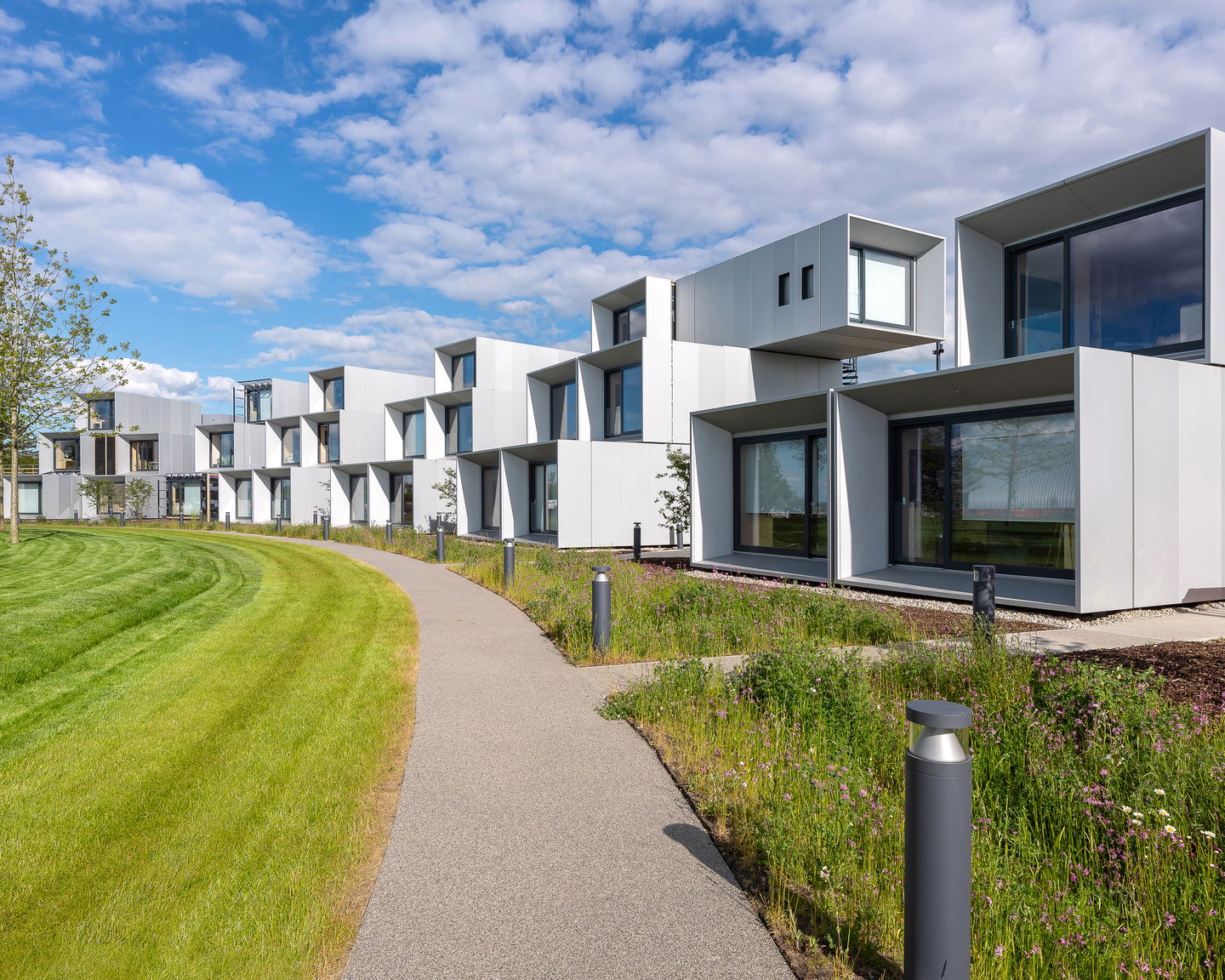 Photography by Peter Landers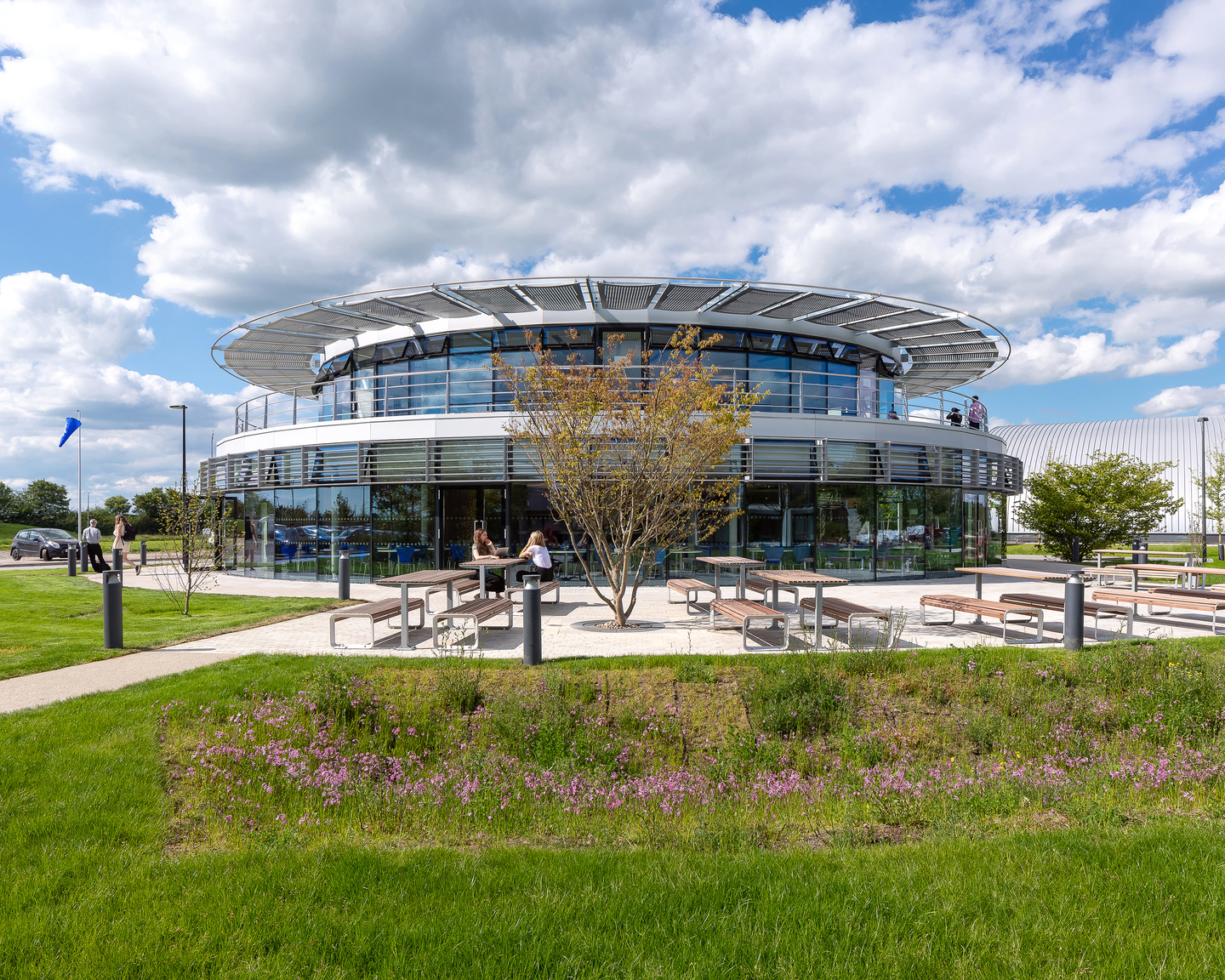 Photography by Peter Landers
Project Info
Client:

Dyson

Architects:

Wilkinson Eyre

Engineers:

Buro Happold, Hydrock