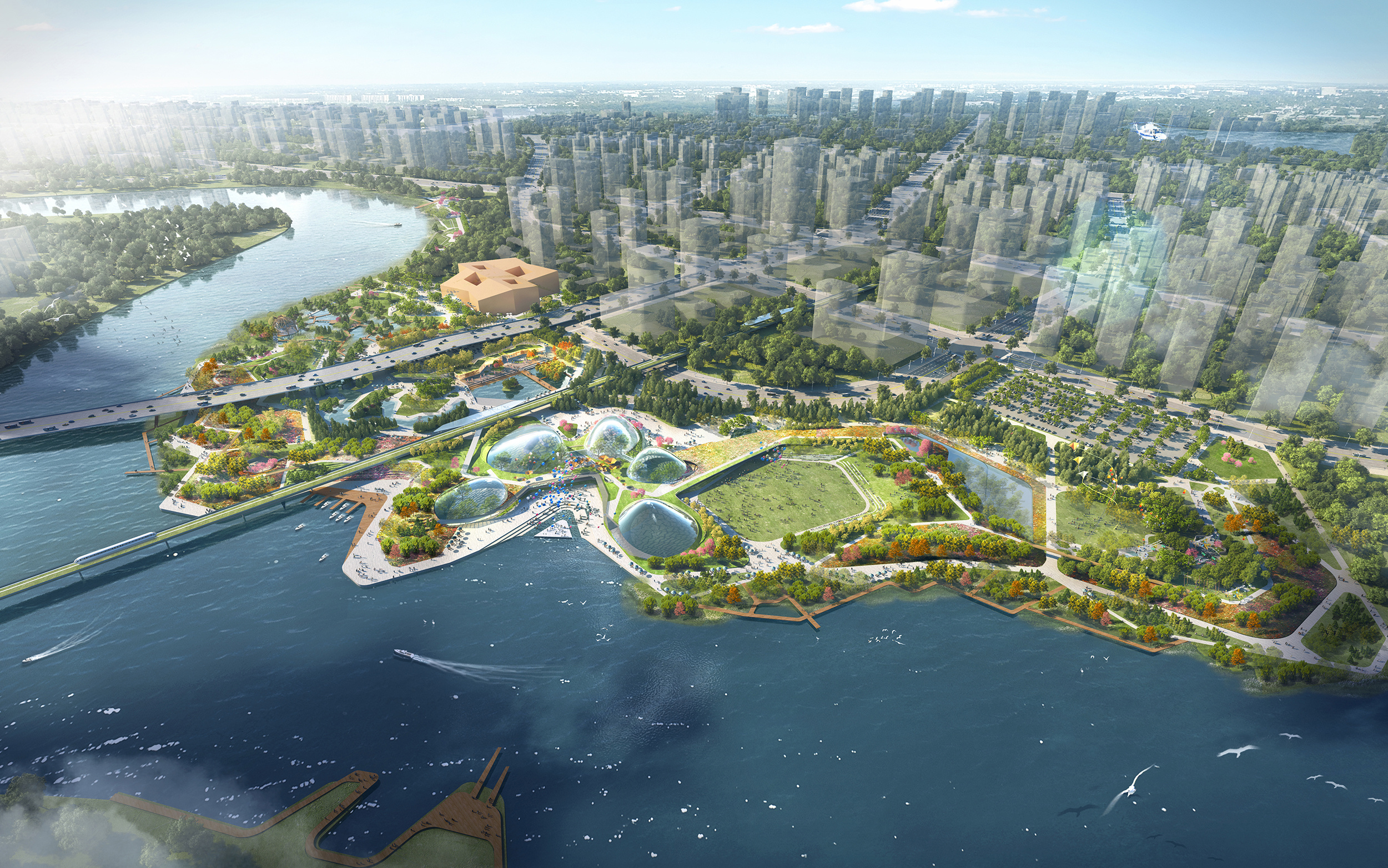 Friendship Park
Tianjin, China
The vision for Friendship Park is to welcome visitors of all ages, celebrating the friendship between China andSingapore, and to embody principles of sustainability.
It's part of the Tianjin Eco-City on the Gu Dao Canal and recognises the vital role of public parks allowing people to enjoy a rich variety of experiences in nature.
The masterplan aims to translate these ideas onto site by interlocking contrasting landscapes and characters - like water and land, nature and city, sheltered and exposed - while a continuous landform maintains the overall design coherence.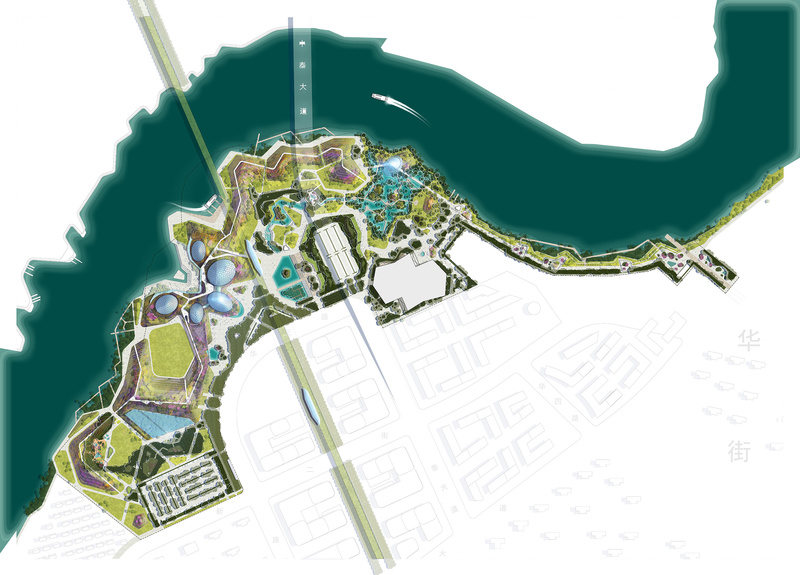 Our vision is to create a sustainable, playful and life enhancing landscape alongside inspiring architecture and landscape features. This includes a Conservatory of five glass biomes, a wetland centre, an urban dock area with F&B facilities, play areas nestled in a hill, an event lawn with amphitheatre, secret gardens and natural areas of respite.
The design of the new landscape has been carefully crafted out of an understanding of the inhospitable nature of the current site and the aspiration for an appropriate micro-climate. Friendship Park will exemplify the vital role of public parks in providing space for people to enjoy a rich variety of experiences with nature.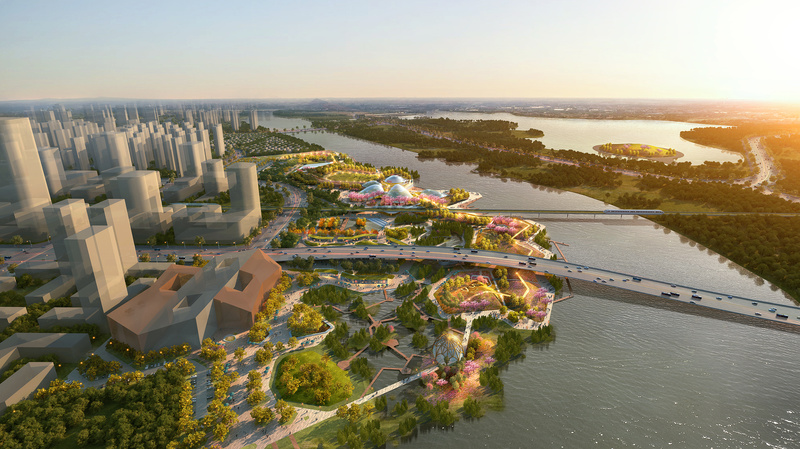 Awards
SILA Gold Award for Masterplanning

Winner

IFLA Analysis and Masterplanning

Award of Excellence
Project Info
Site Area

42 Hectares

Client

Sino-Singapore Tianjin Eco-city Construction Bureau, Tianjin Eco-City Municipal Engi. & LA Company

Architects

Wilkinson Eyre Architects

Engineers

Atelier One, Atelier Ten