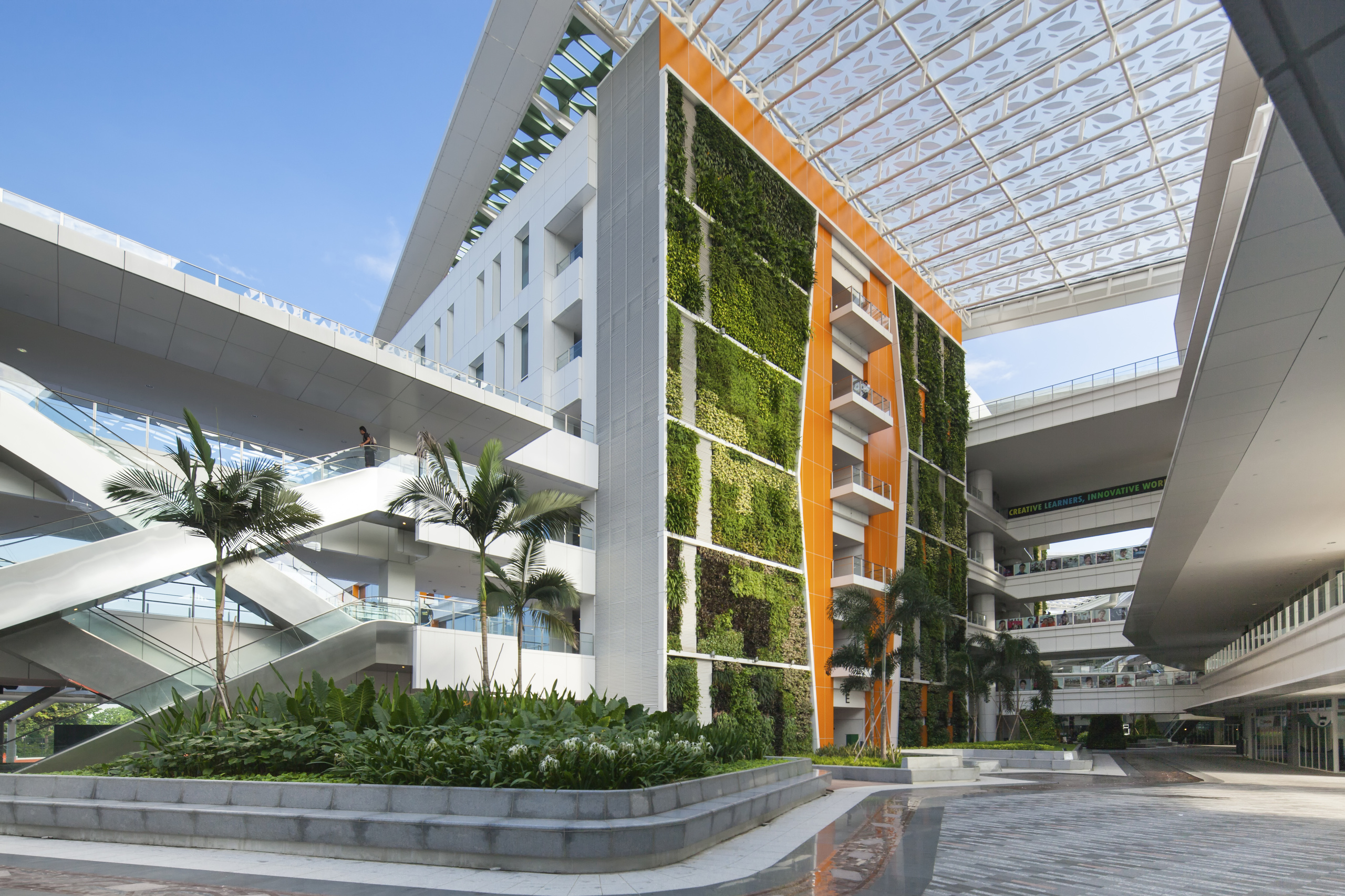 ITE Headquarters & Central College
Singapore
We were part of the winning team with RSP to design and implement the new Headquarters and College Central for the Institute of Technical Education in Singapore.
College Central is the third and final ITE College, specialising as a college of creativity and innovation. The building and landscape is closely integrated and built up of various layers to ensure the spatial efficiency of the campus. The ground floor plane supports the access, car parking and service requirements whilst the first floor level known as the 'Spine' provides a key orientation and social space which connects to several aerial walkways and the terraces to the 12 educational blocks.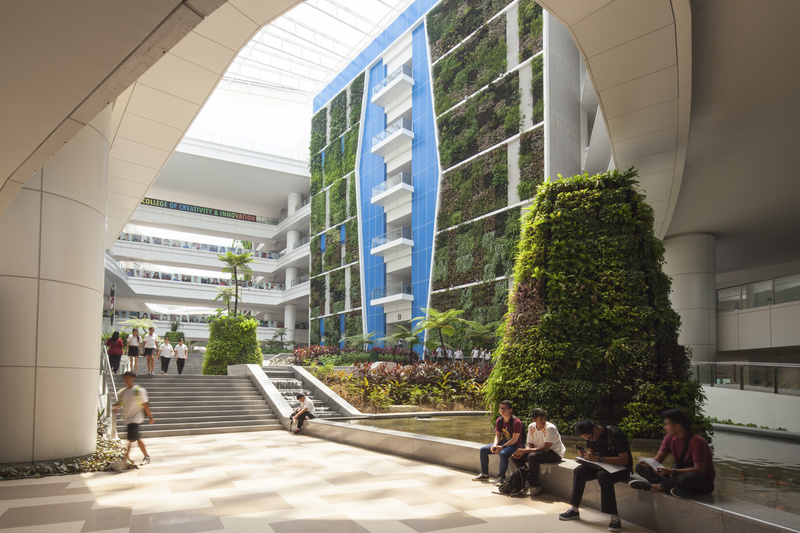 Photography by Craig Sheppard
The Spine, the inspiration zone for the campus, will host a series of gardens and planted 'plinths' containing specimen trees and colourful 'wire trees'. The gardens and plinths will create distinct spaces and key circulation nodes around the vertically stacked aerial walkways. A continuous water feature will flow from a source garden down to an arrival garden, creating cool seating areas within the shade of the pod gardens. Connecting into the Spine will be a series of retreat terraces and sunken gardens, providing a range of spaces for students and staff to utilise, that connect out into the wider campus landscape.
The campus has been designed for a student population of 10,400 and 850 staff. The new ITE Headquarters is carefully integrated into the campus, accommodating a total of 550 staff along with conference facilities.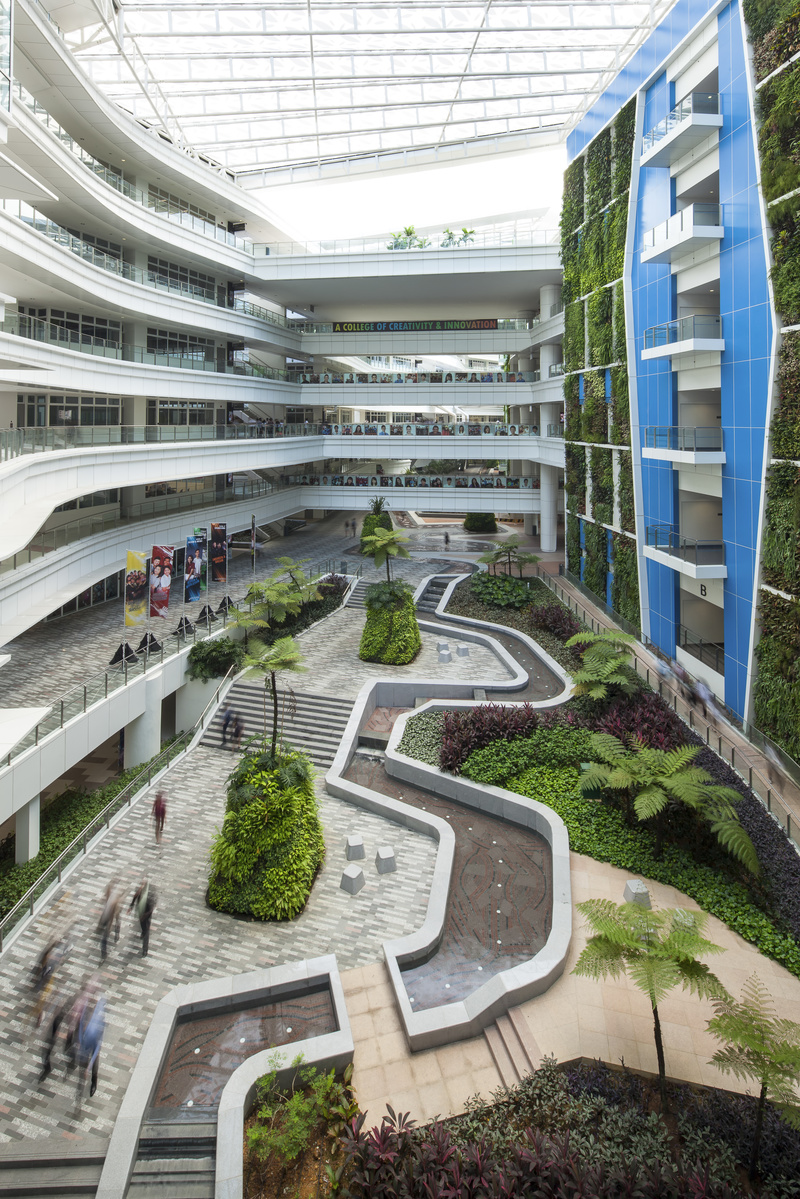 Photography by Craig Sheppard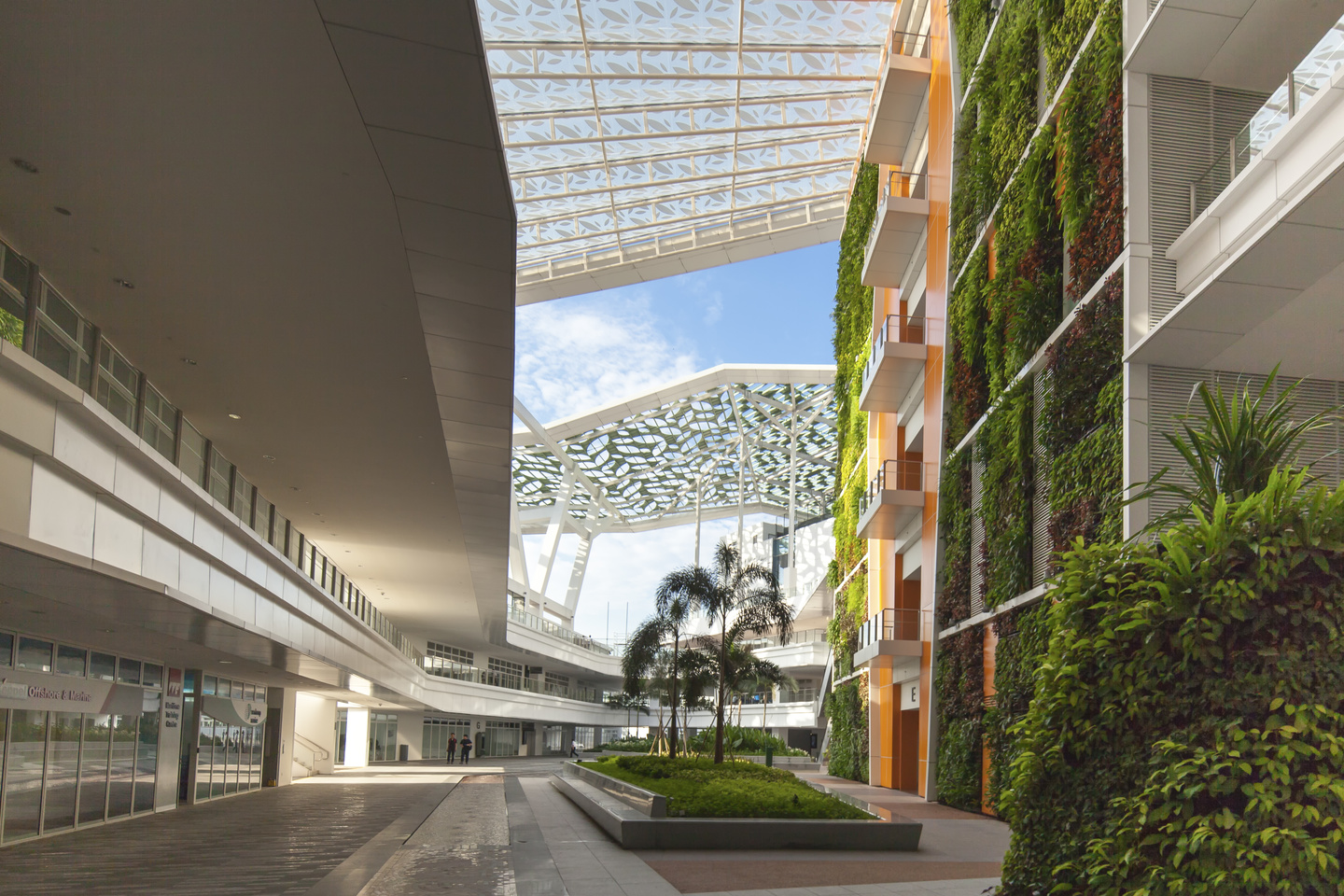 Photography by Craig Sheppard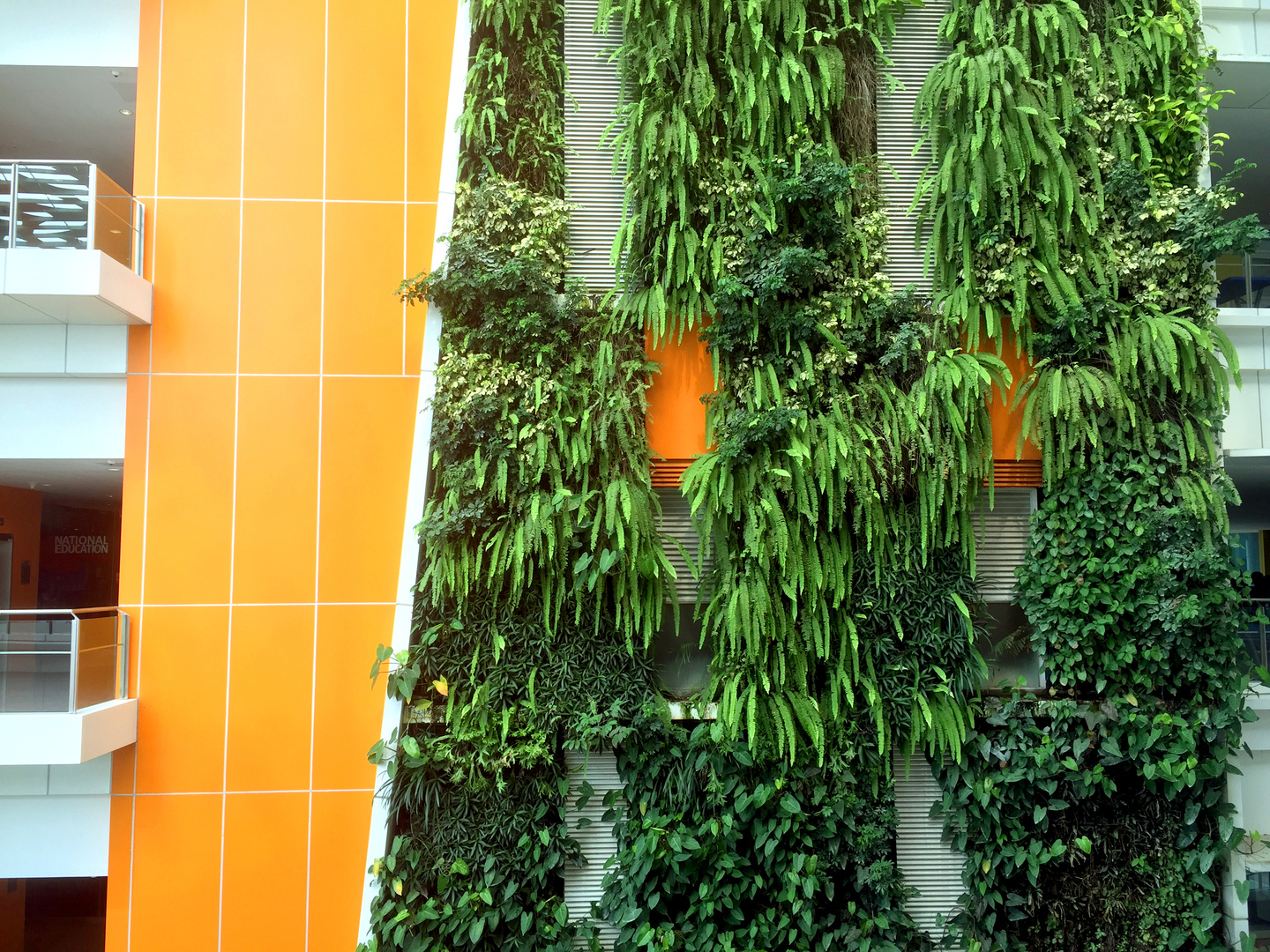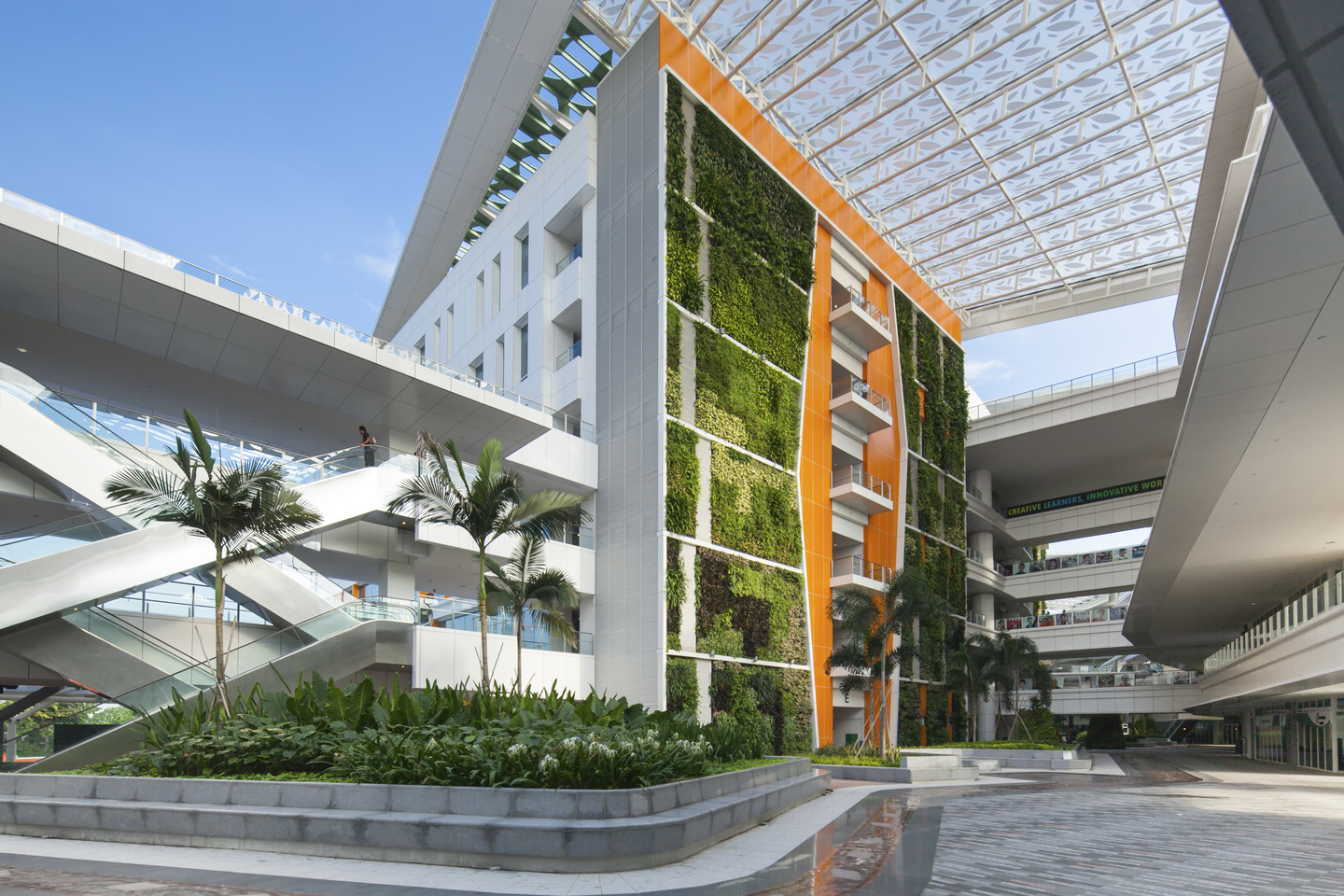 Photography by Craig Sheppard
Awards
SILA Gold award for Educational Institutions

Winner

Skyrise Greenery Awards 2013

Excellence Award
Project Info
Client:

Institute of Technical Education

Architects:

RSP Architects, Planners and Engineers PTE

Engineers:

RSP Architects, Planners and Engineers PTE

Quantity Surveyors:

Davis Langdon and Seah