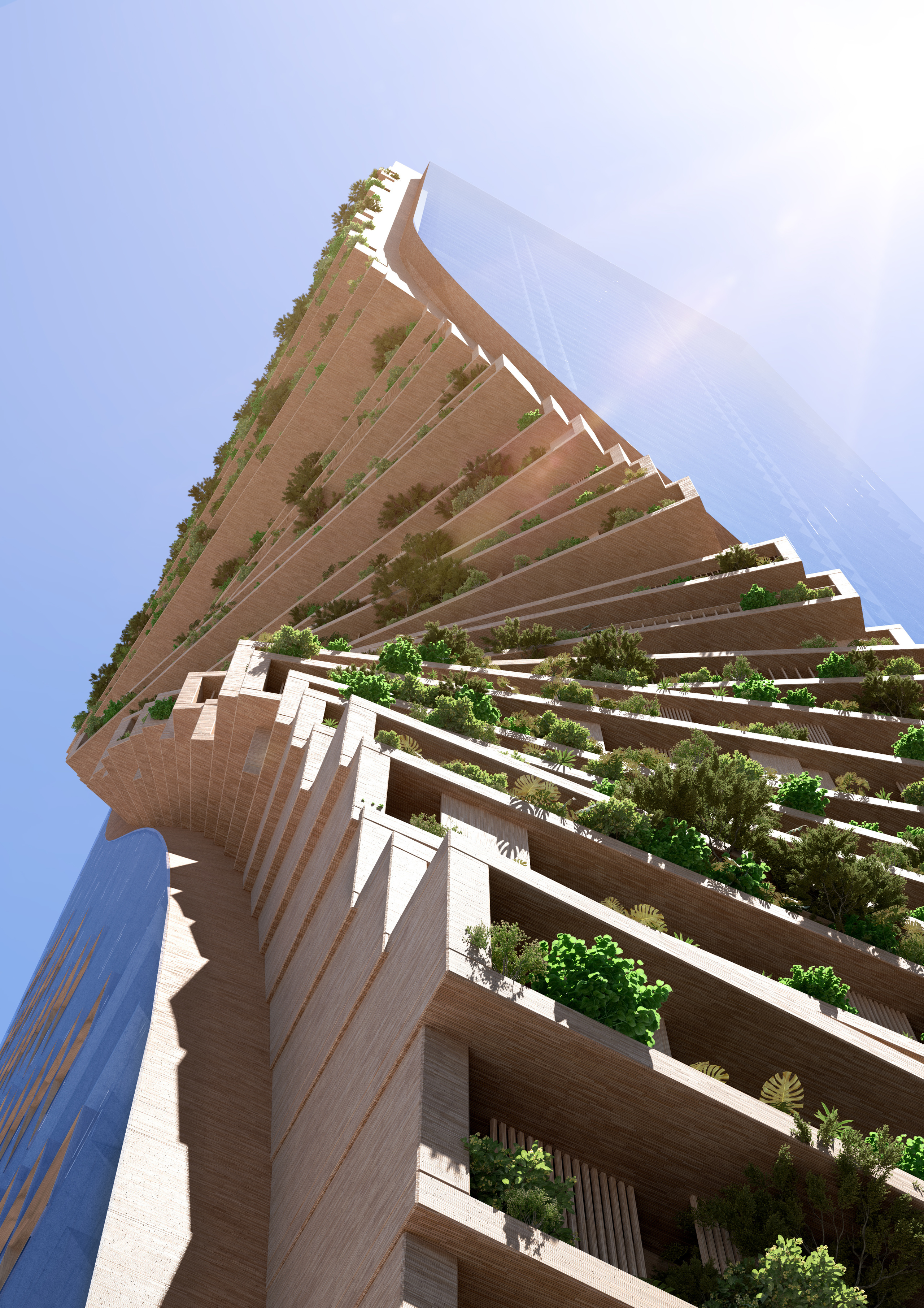 Southbank by Beulah
Melbourne, Australia
Vertical gardens will twist with the façade of the towers reaching heights of 350m, connecting the street level public realm to the top if the towers.
Known as the 'Green Spine', the scheme aims to establish a new destination for the Southbank area and Melbourne characterised by two twisting 'green' skyscrapers with the tallest standing at over 350 metres, making it Australia's tallest building.
The ambition of the project is twofold – a building that is a city in itself, with a range of programs and connections, as well as being fully integrated with the existing city network of cultural, entertainment, leisure and commercial offerings.
The scheme's design concept centres on the planted facades and outdoor spaces that will create a 'green spine' that connects with the public realm and stretches from the street to the top of both towers. The "twisting" towers feature extensive planted balconies and terraces located on the curves of the façade. Double height 'pocket gardens' are incorporated throughout, while at the top of the tallest tower a public accessible "sky garden" is proposed.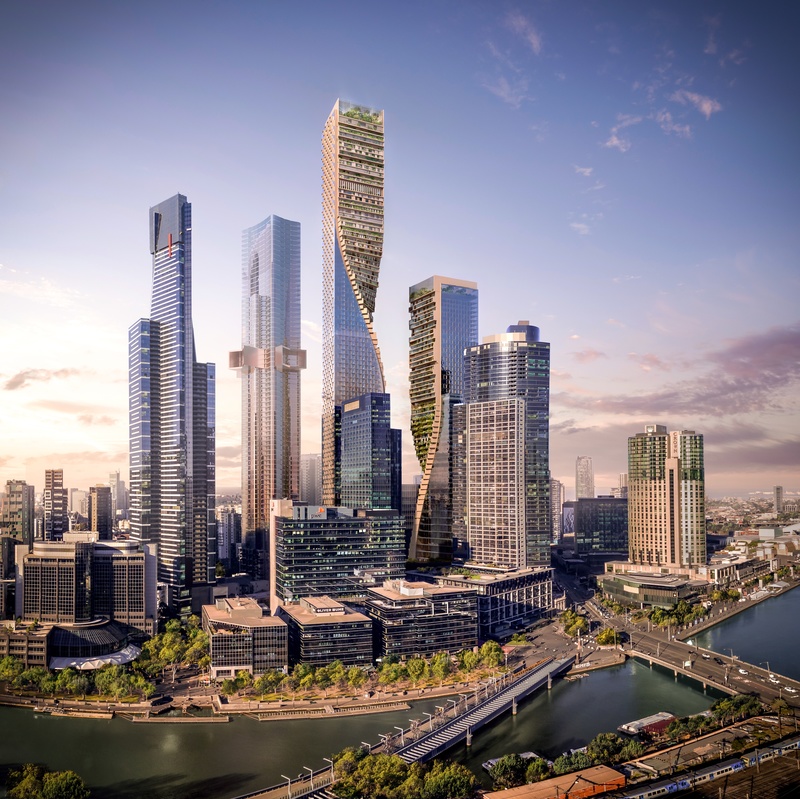 Courtesy of Beulah International
The taller of the two towers will be residential, with the mixed-use tower opposite accommodating office use, a hotel, restaurants and bars. The west tower will be topped by a publicly accessible garden space and observatory space, while extended planted terraces will characterise the facing facades of the two towers as they twist towards each other.
At ground level, the 'green spine' directly engages with Southbank Boulevard by encouraging people up and into the building and expanding the public realm. From the public amenity space at the top of the podium, the Spine continues to entwine itself around the two towers, where it culminates at the top of the residential tower in the 'Future Garden.'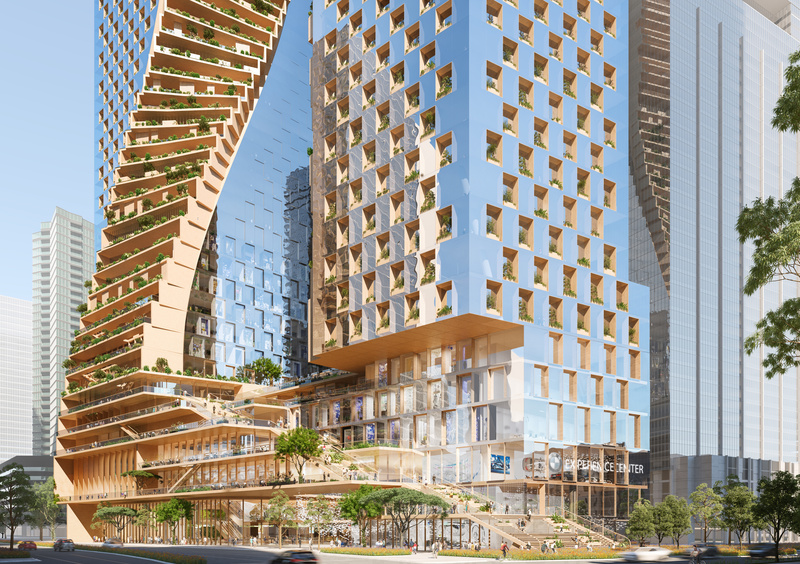 Project Info
Client

Beulah International

Architects

UNStudio with Cox Architecture

Engineers

ArupME

Sustainability & Well-being

Atelier Ten

Traffic & Accessibility

GTA ConsultantsCultural

Placemaking

Future City

Lead Artist

Studio Drift