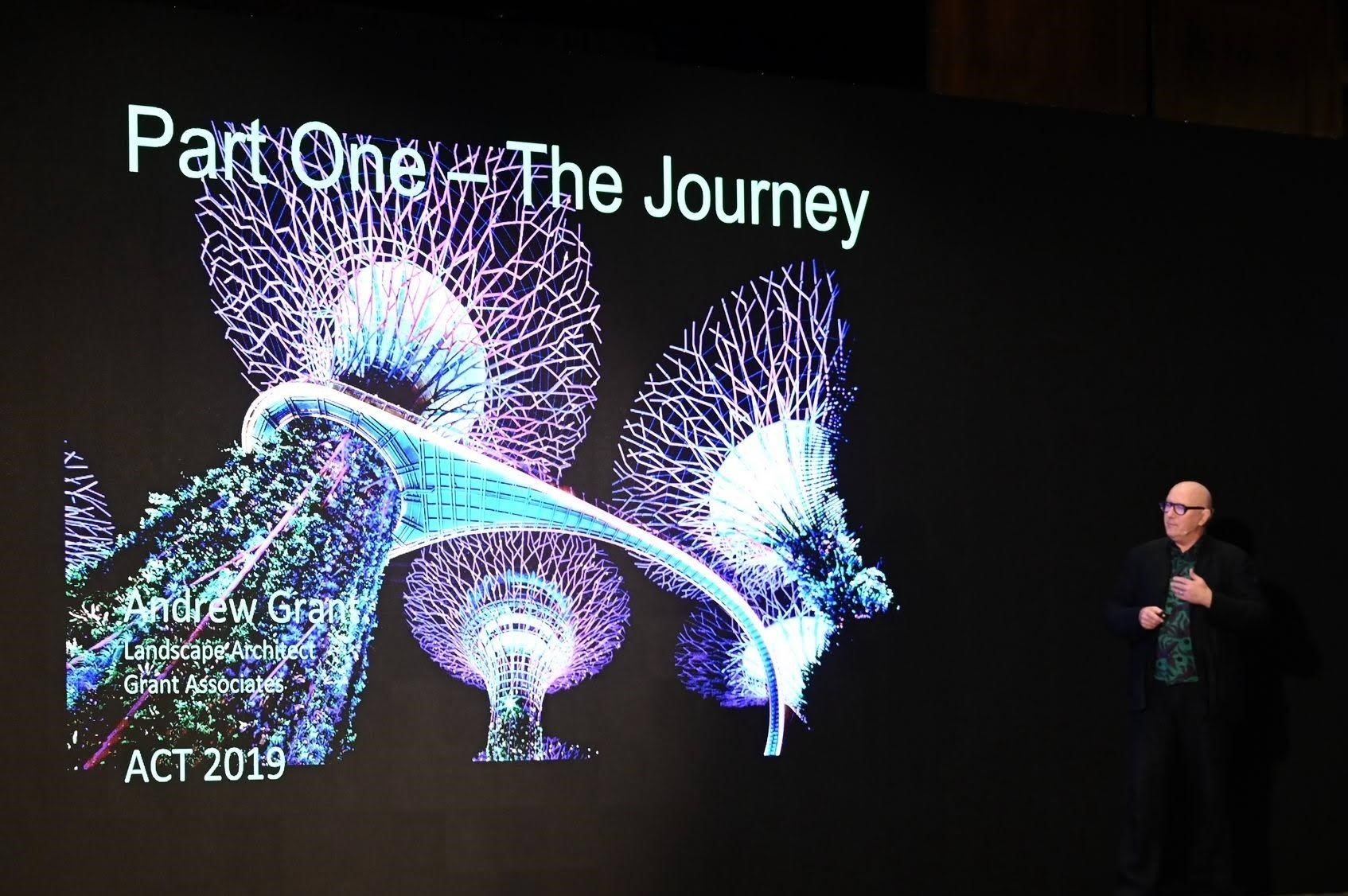 22nd Nov 2019
Grant Associates presents at international architecture forum in Bangkok
Andrew Grant, founder and director of Grant Associates, has presented a keynote talk at the inaugural staging of ACT Forum, an international architecture and design expo held in Bangkok, Thailand.
The aim of the expo was to bring together architects, landscape architects and other design professionals from across South East Asia and beyond, to discuss the challenges facing the built environment sector in the 21st century. The theme of the 2019 event was 'React', exploring how designers need to respond to global trends, including urbanisation and the climate emergency.
Andrew opened his presentation, entitled 'Imagining the Future', with the comment: "All design is an act that has the potential to change the future and in the context of climate emergency, biodiversity extinction and urbanisation of global populations this brings with it a huge responsibility. If we are to respond to these challenges we have to design as if we are part of nature and not separate from it."
Andrew went on to describe his journey from a childhood interest in art, design and the natural world, to the founding of Grant Associates and the firm's early projects, including the Earth Centre and Accordia. He also discussed Grant Associates' early Singapore projects with a focus on the internationally acclaimed Gardens by the Bay.
Finally Andrew set out Grant Associates' approach to projects in a new global context. He considered the firm's conservation work in Madagascar, through to its involvement with community arts event Forest of Imagination in Bath, and current work in Asia (Sentosa Brani and AIPH) and Australia (Barangaroo).
For a full list of keynote speakers at the ACT Forum click here. The event ran from 14-17 November 2019 at Impact Challenger in Bangkok.