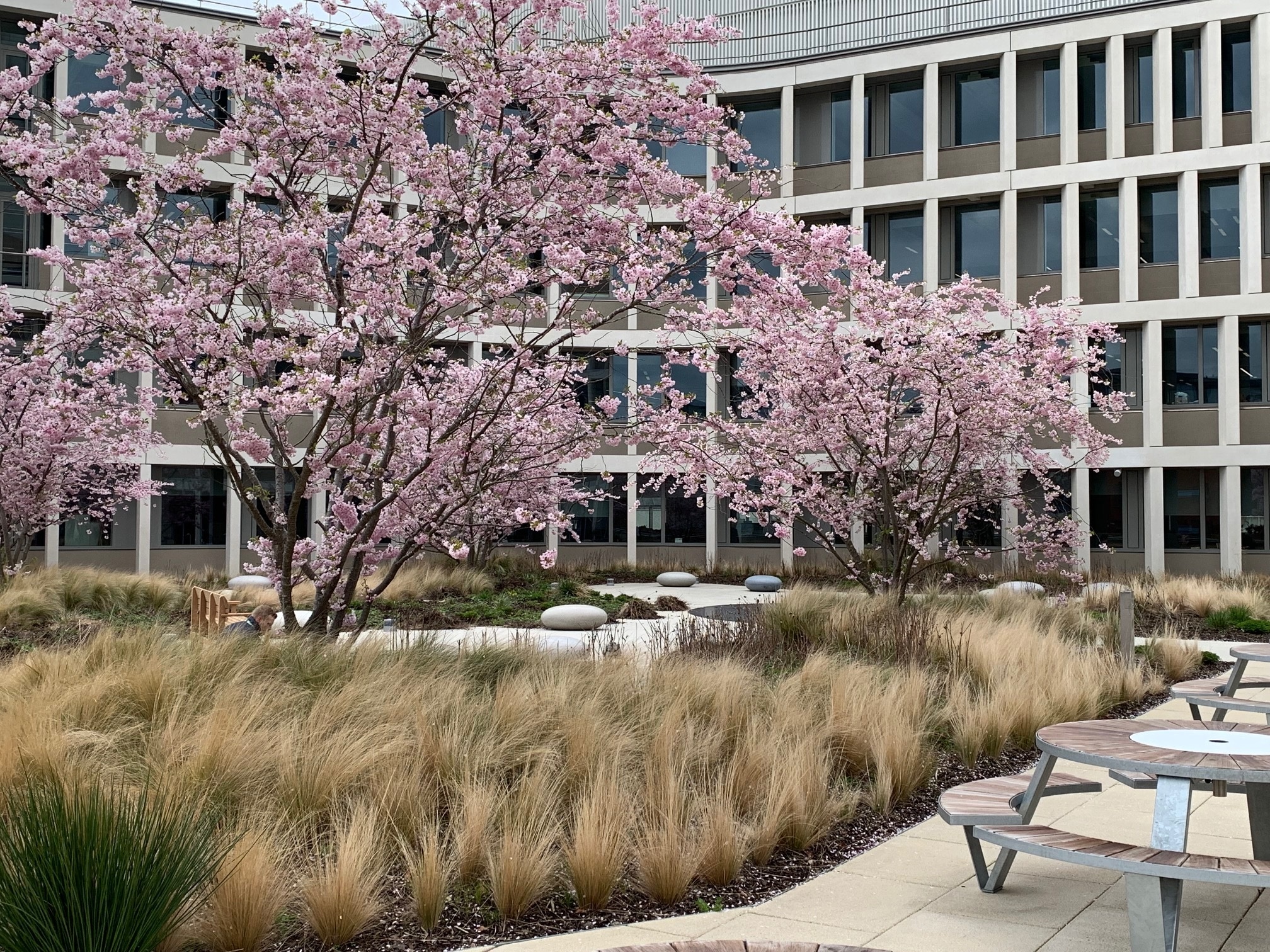 Cambridge Assessment
Cambridge, UK
We worked closely with Eric Parry Architects to develop the Triangle Site scheme for Cambridge Assessment.
The landscape design aims to reinforce the identity of the Cambridge Assessment offices by creating a landscape and public realm instantly recognisable as belonging to Cambridge and the collegiate family of buildings and spaces.
The design seeks to provide a series of external spaces that enables Cambridge Assessment to function in the manner it requires with spaces for individuals, small groups and larger events.
Informed by the client aspirations and consultation with the existing staff, the proposals aim to promote a sense of well-being through the provision of an engaging and enjoyable working environment for the staff.
To achieve this the landscape provides:
Views of greenery and nature
Spaces to break-out into for personal study and reflection
Space to have meetings away from the desks
Spaces to socialise with colleagues
Opportunity for natural ventilation
Opportunity for natural daylight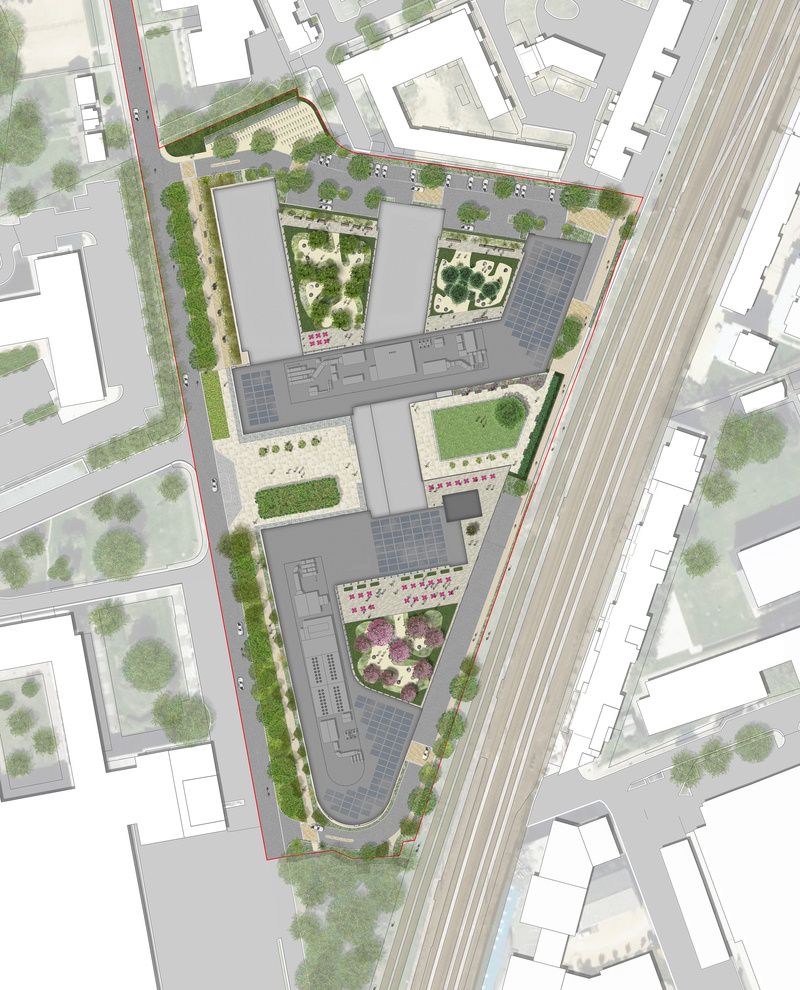 Awards
BCO Regional Award for Corporate Workplace

Winner
Project Info
Client:

Cambridge Assessment

Architects:

Eric Parry Architects

Engineers:

Ramboll, Max Fordham LLP

Quantity Surveyors:

AECOM