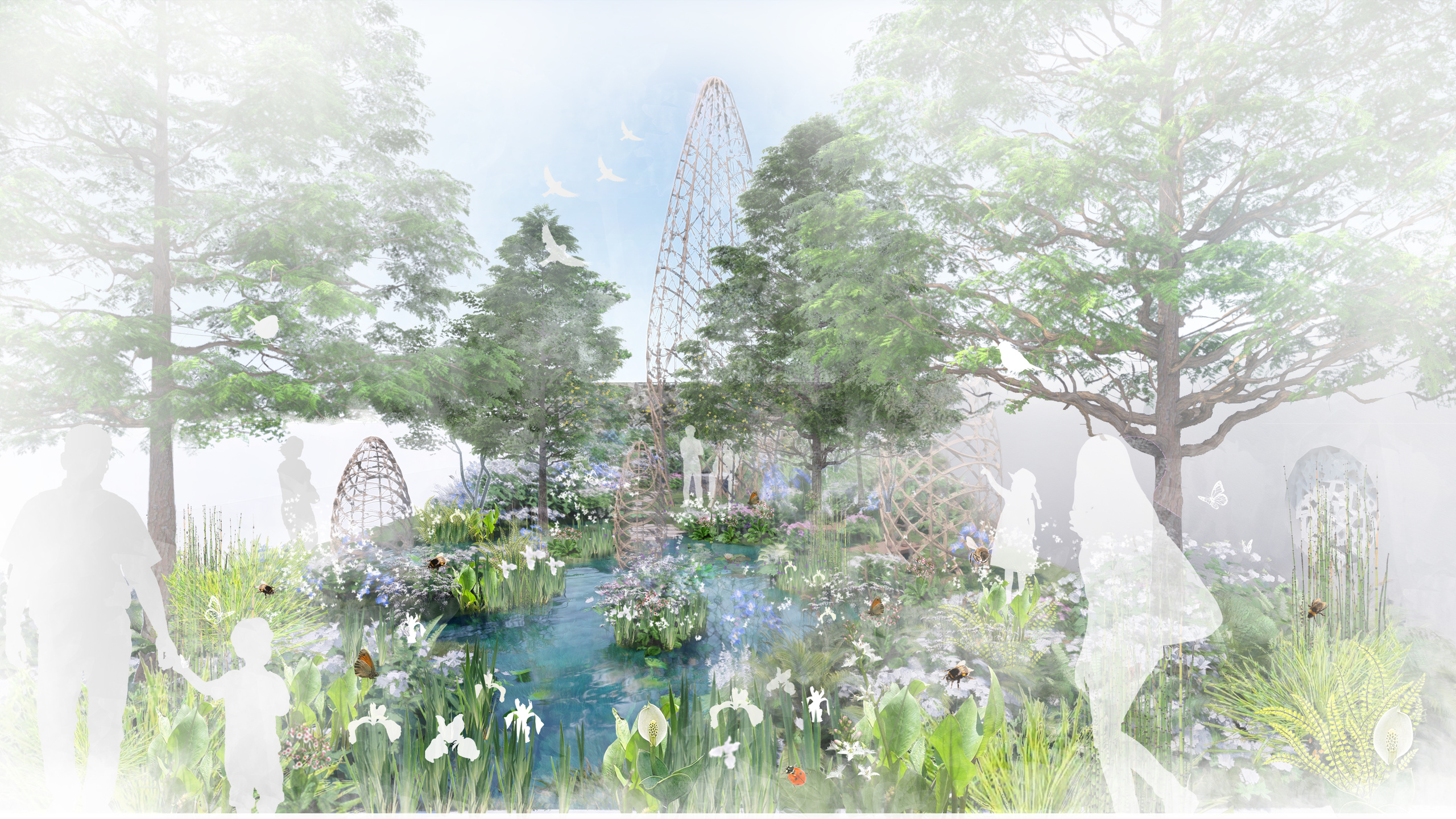 RHS Chelsea Flower Show 2020
London, UK
Our design for the RHS Chelsea Flower Show 2020 is inspired by a study tour of Guangzhou ''city between mountain and water' and its environmental city planning based on holistic landscape stewardship.
The garden does not look to replicate, but is based on a philosophy reconnecting people and nature in a mutually beneficial relationship. The garden components include a woodland dell, natural pool , bamboo laminated grid shell structures and sustainable planting typologies to provide the narrative ''The Ecological Civilization''.
With a focus on environmental planning and landscape stewardship the garden will highlight how the health and wellbeing of people and the natural world can be sustained through integrated environmental systems. The dell (lung) cleanses air, the pool (kidney) cleanses water and the structures (heart) provide social space for humans and homes for nature. Plants will help clean the air, water and soils but also have high wildlife value. Our structures will be constructed of Phyllostachys edulis, one of the fastest renewable resources.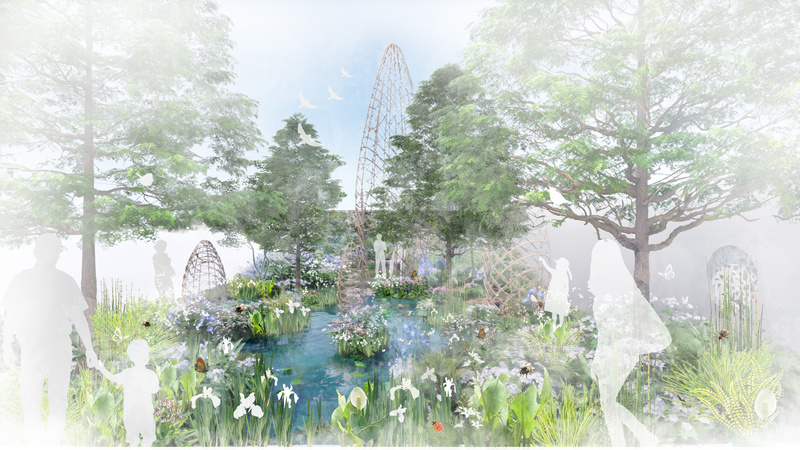 Project Info
Client:

Guangzhou Forestry and Parks Municipality